Posters
The following posters were presented at the conference Energy Future in Industry (Gothenburg 9-11 May 2023). Click on the poster thumbnail to open the full size poster and the abstract.
---
Advanced energy-saving optimization strategy in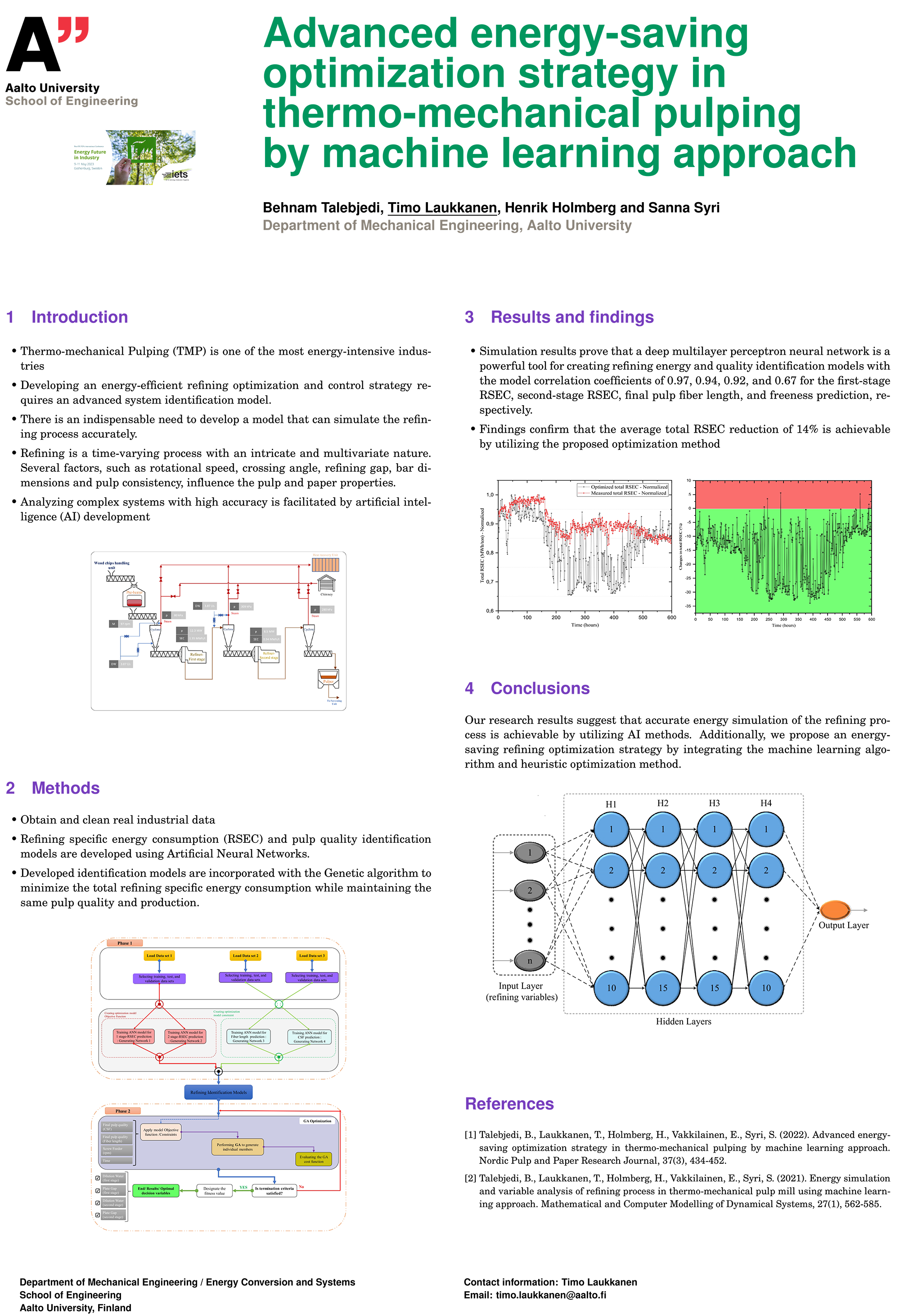 thermo-mechanical pulping by machine learning approach
Authors: Behnam Talebjedi, Timo Laukkanen, Henrik Holmberg and Sanna Syri
Department of Mechanical Engineering, Aalto University
---
Reaching Net-Zero in the Chemical Industry –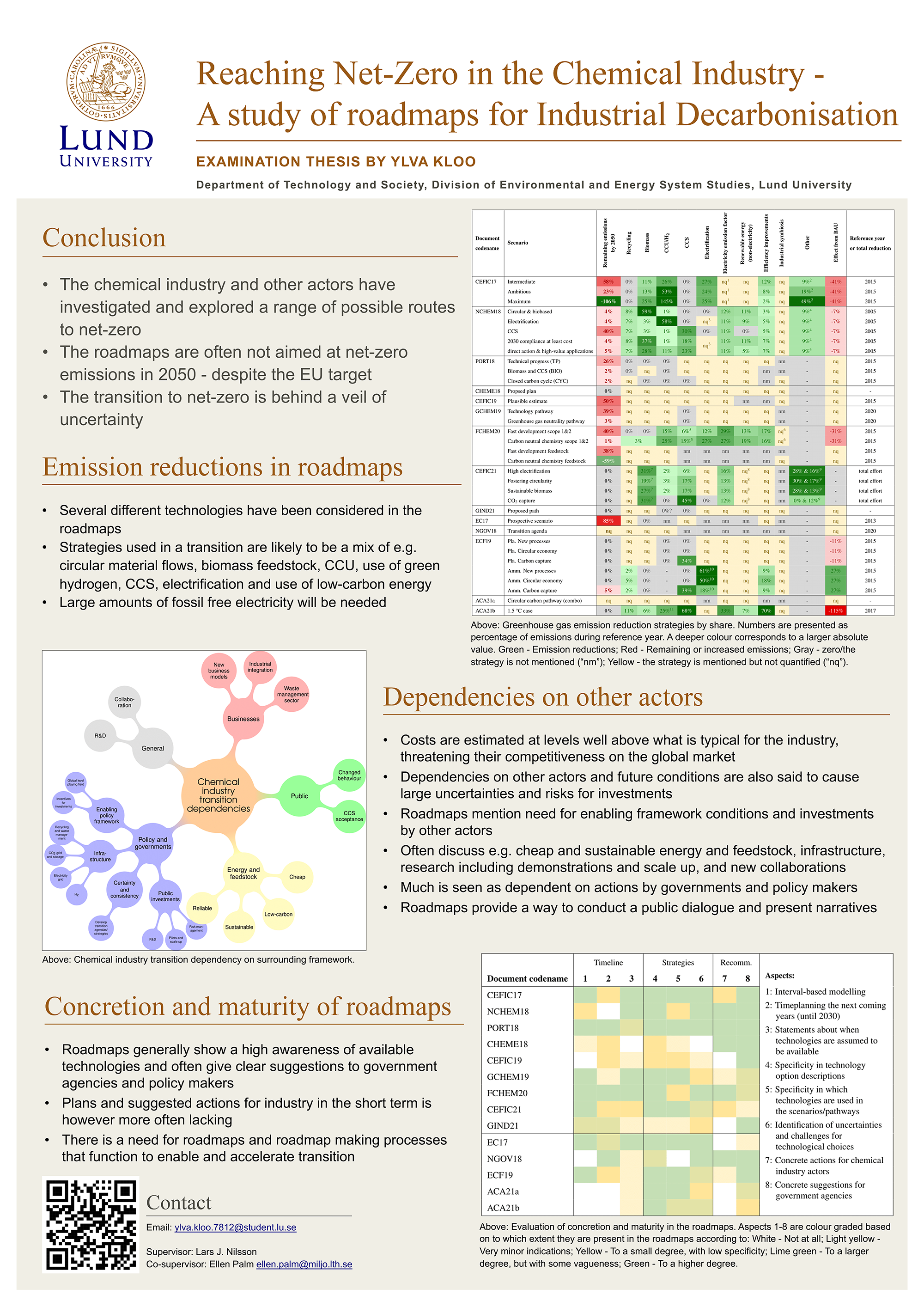 A study of roadmaps for Industrial Decarbonisation
Examination Thesis by Ylva Kloo
Supervisor: Lars J. Nilsson
Co-supervisor: Ellen Palm
Department of Technology and Society, Division of Environmental and Energy System Studies, Lund University
---
The Impact of Lean Energy Efficiency Network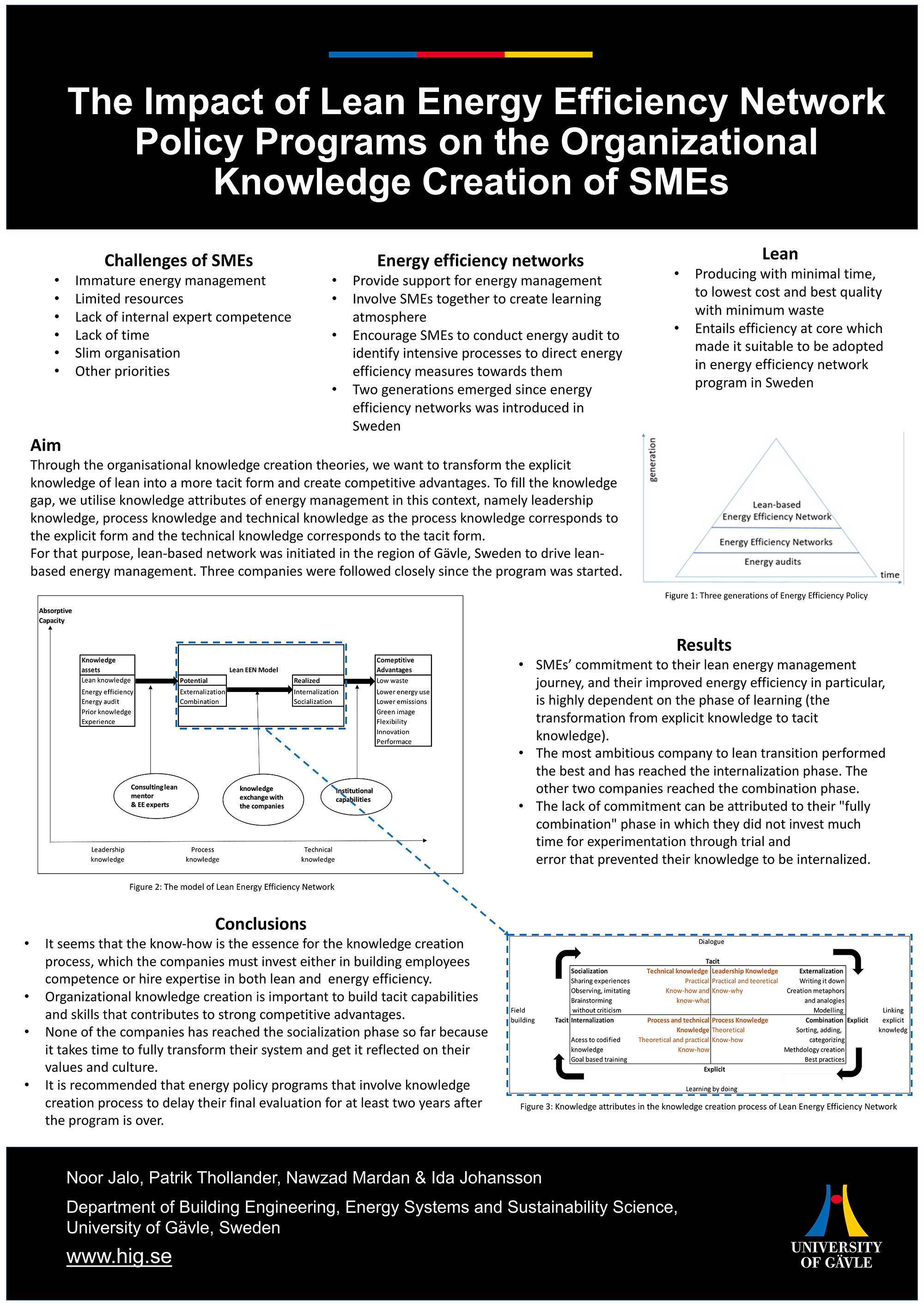 Policy Programs on the Organizational Knowledge Creation of SMEs
Authors: Noor Jalo, Patrik Thollander, Nawzad Mardan & Ida Johansson
Department of Building Engineering, Energy Systems and Sustainability Science, University of Gävle, Sweden
---
Flexible bioeconomy for future scenarios of biofuels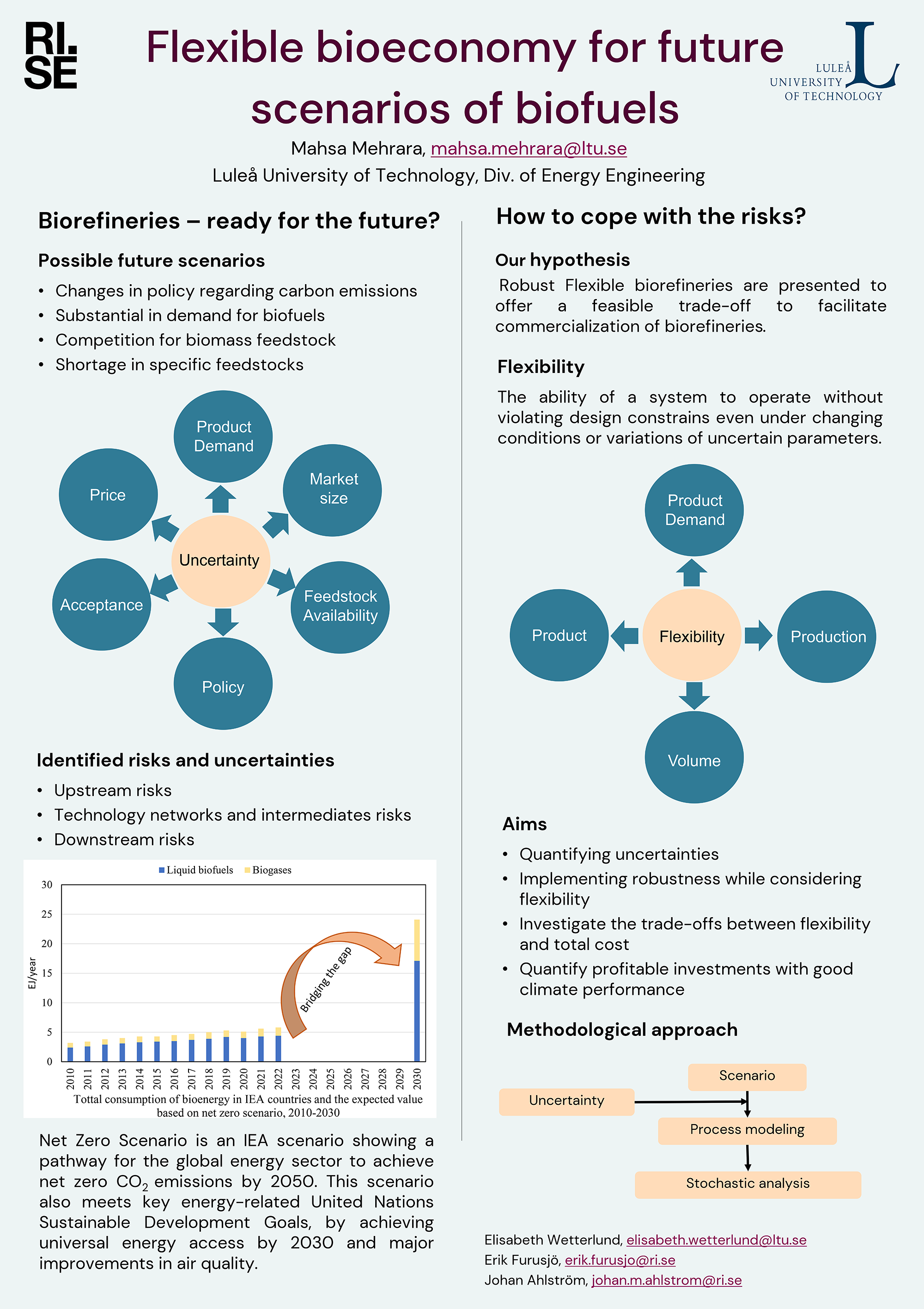 Author: Mahsa Mehrara,
Luleå University of Technology, Div. of Energy Engineering
---
Industrial Symbiosis Readiness Level –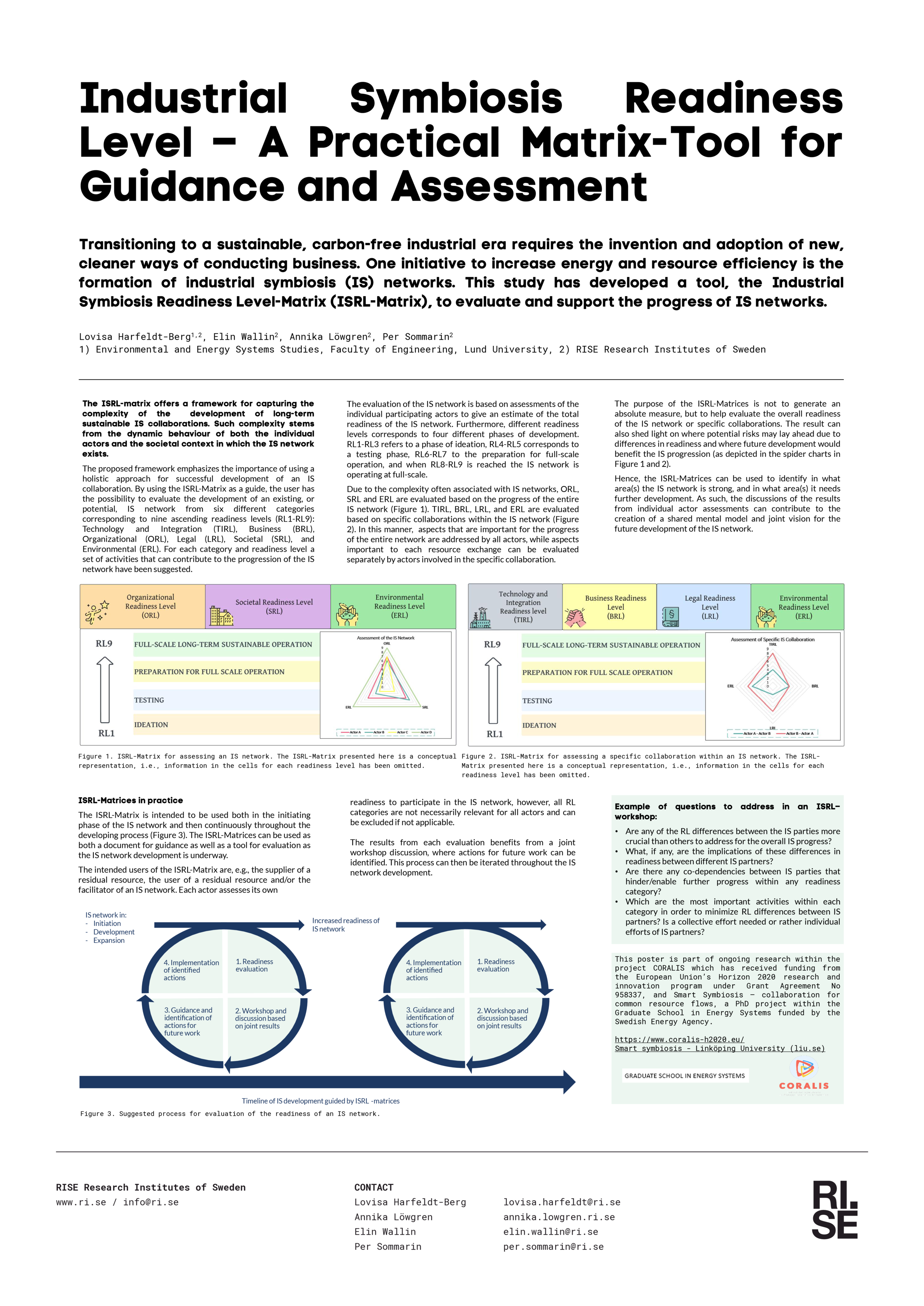 A Practical Matrix-Tool for Guidance and Assessment
Authors: Lovisa Harfeldt-Berg, Elin Wallin, Annika Löwgren and Per Sommarin
Environmental and Energy Systems Studies, Faculty of Engineering, Lund University and RISE Research Institutes of Sweden
---
Looking beyond compressed hydrogen for Sweden: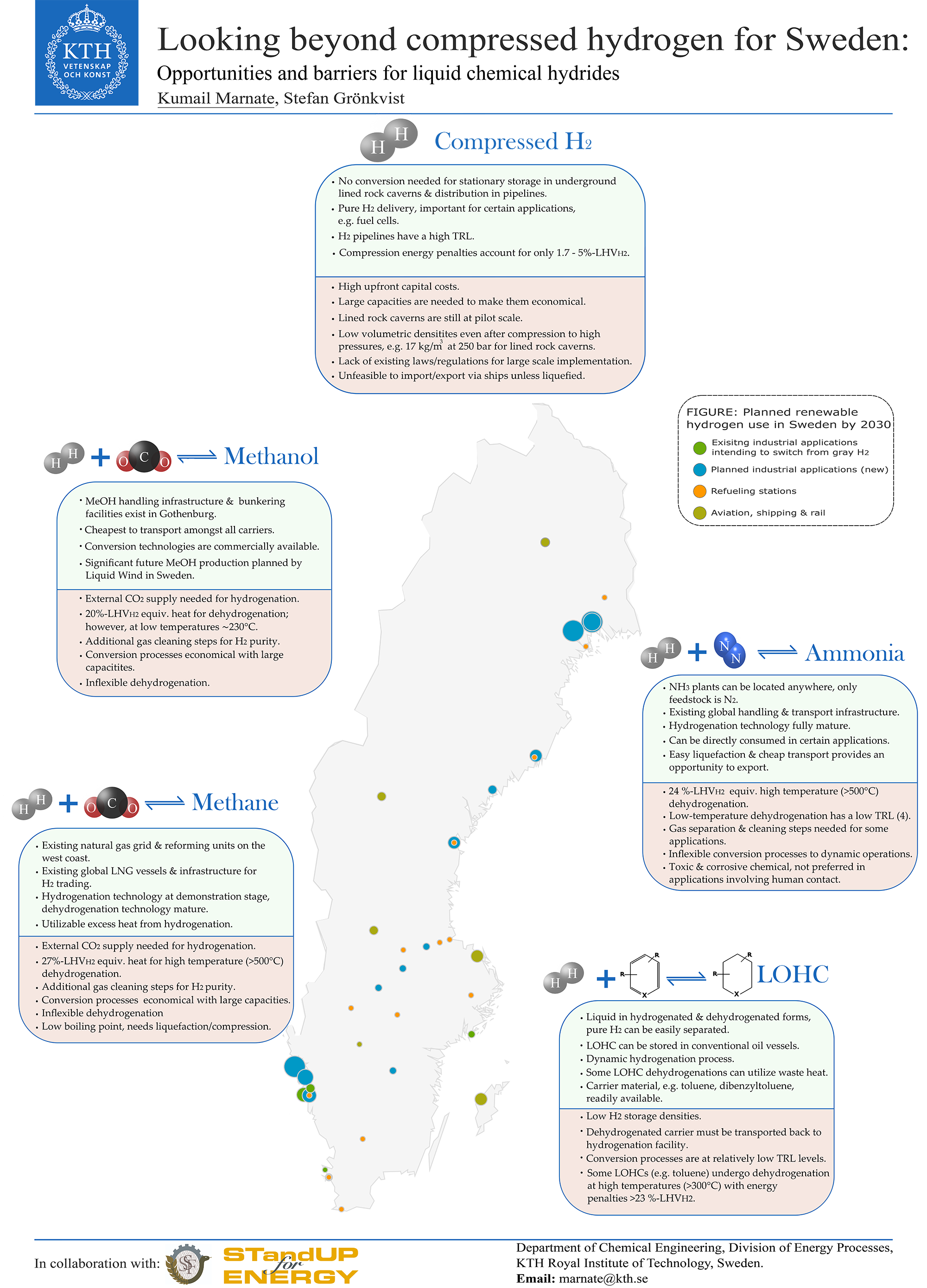 Opportunities and barriers for liquid chemical hydrides
Authors: Kumail Marnate and Stefan Grönkvist, KTH
---
Learning and demonstration alliance for designing and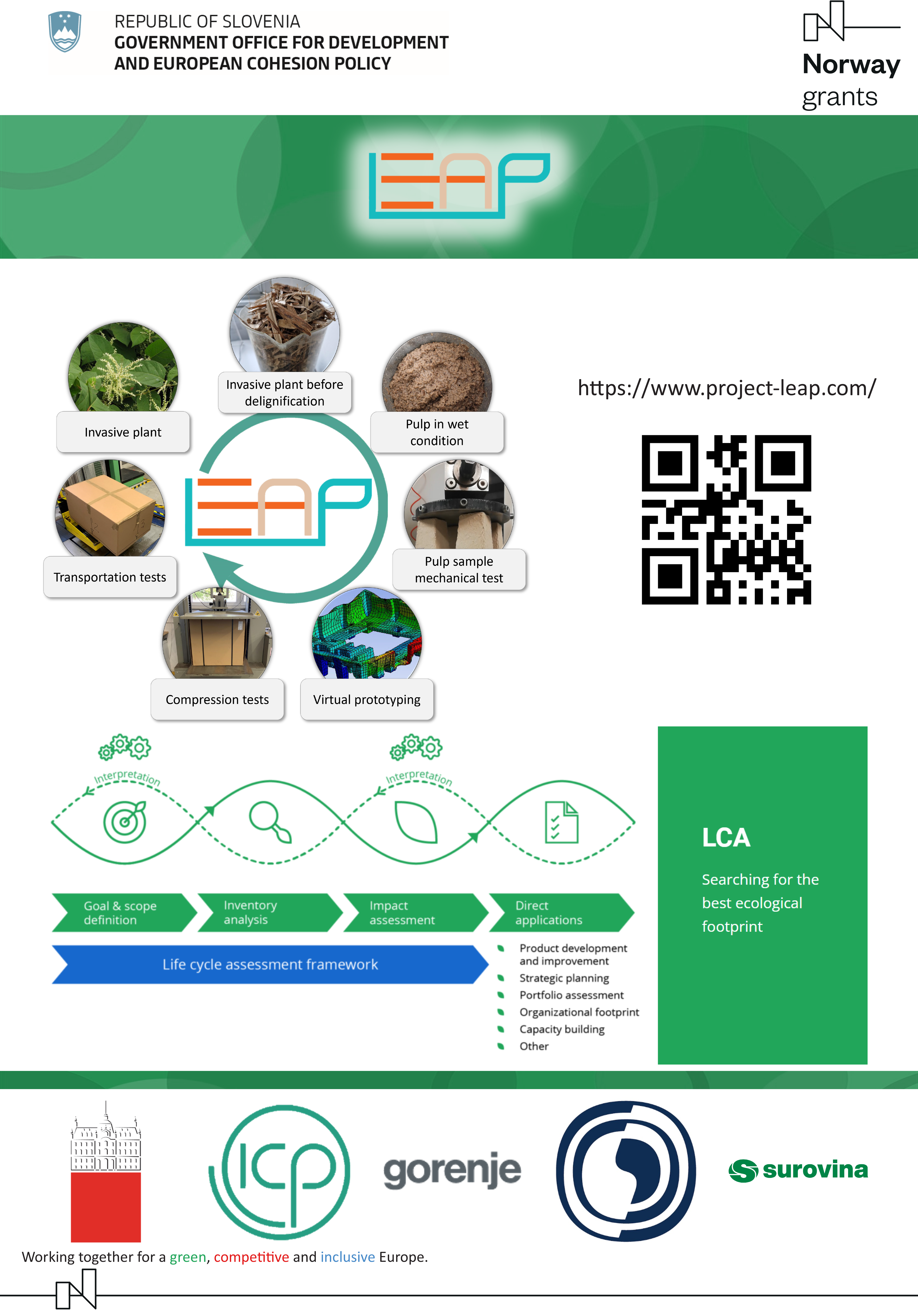 manufacturing sustainable industrial packaging
from alternative lignocellulosic biomass – LEAP
Authors: Jawad Elomari, SINTEF, Norway
Gregor Čepon, University of Ljubljana, Faculty of Mechanical Engineering, Slovenia, David Ravnjak, Pulp and Paper Institute, Slovenia and Aleš Mihelič, Gorenje group, Slovenia
---
Demonstrating sustainable value creation from industrial CO2


by its thermophilic microbial conversion into acetone – PyroCO2
Author: Jawad Elomari, SINTEF, Norway
---
Lost in the scenarios of negative emissions: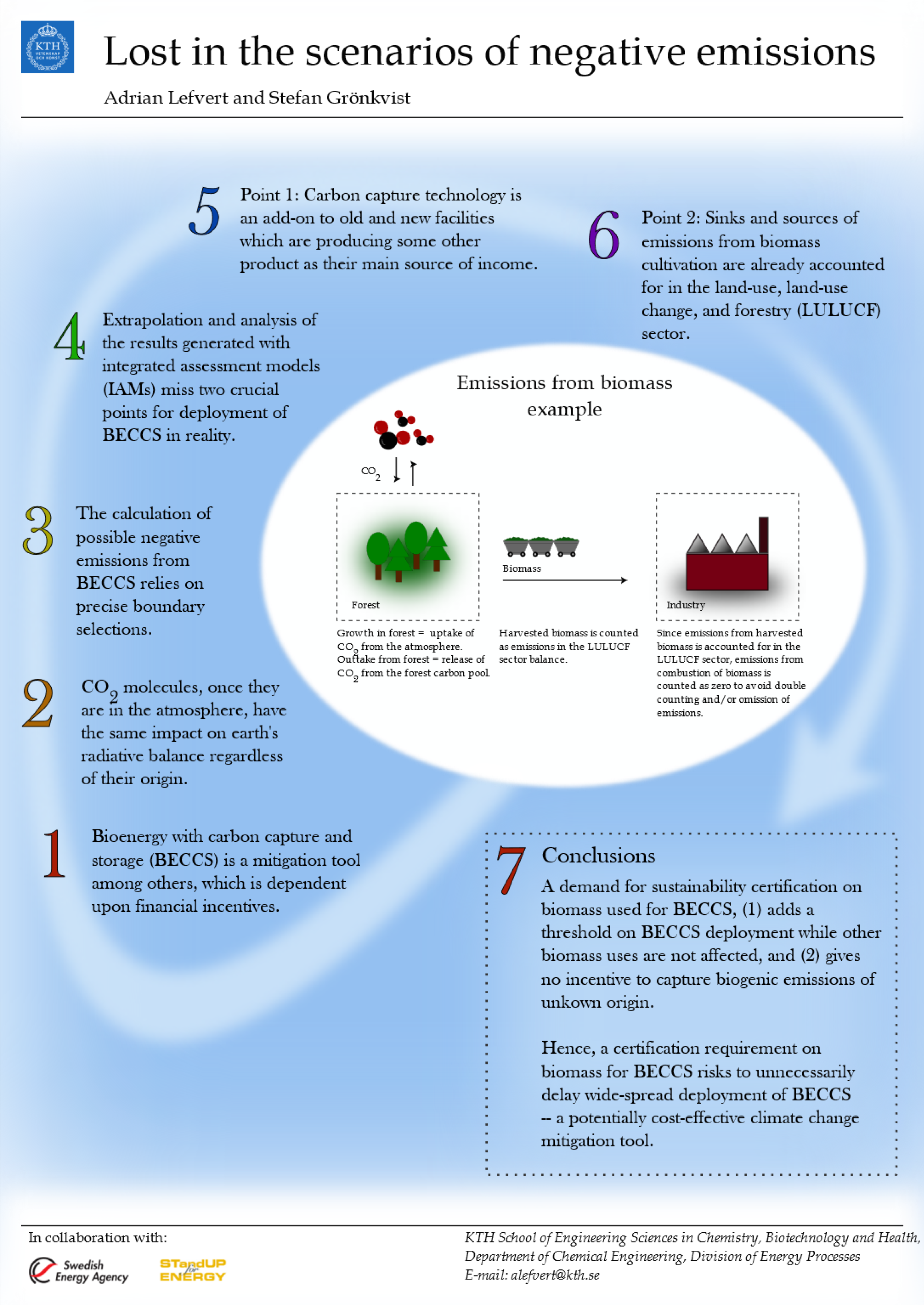 what can be expected of bioenergy with carbon capture and storage (BECCS)?
Authors: Adrina Lefvert and Stefan Grönkvist, KTH
---
A Glance on the Transition to Circular Bioeconomy: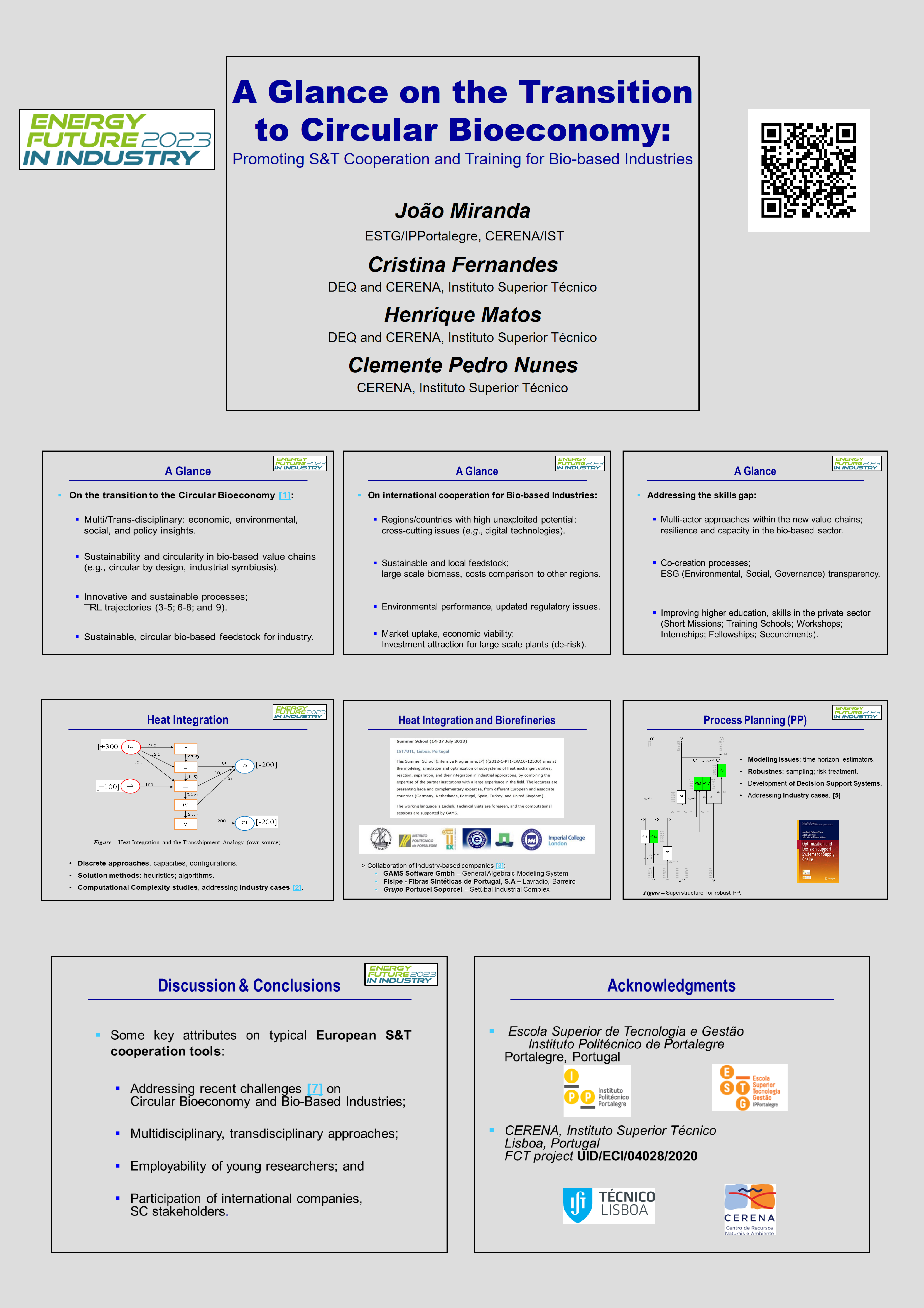 Promoting S&T Cooperation and Training for Bio-based Industries
 Authors: João Luis de Miranda, Maria Cristina Fernandes, Henrique Matos and Clemente Pedro Nunes
ESTG, Instituto Politécnico de Portalegre, Department of Chemical Engineering, Instituto Superior Técnico and CERENA-Centro de Recursos Naturais e Ambiente, Instituto Superior Técnico