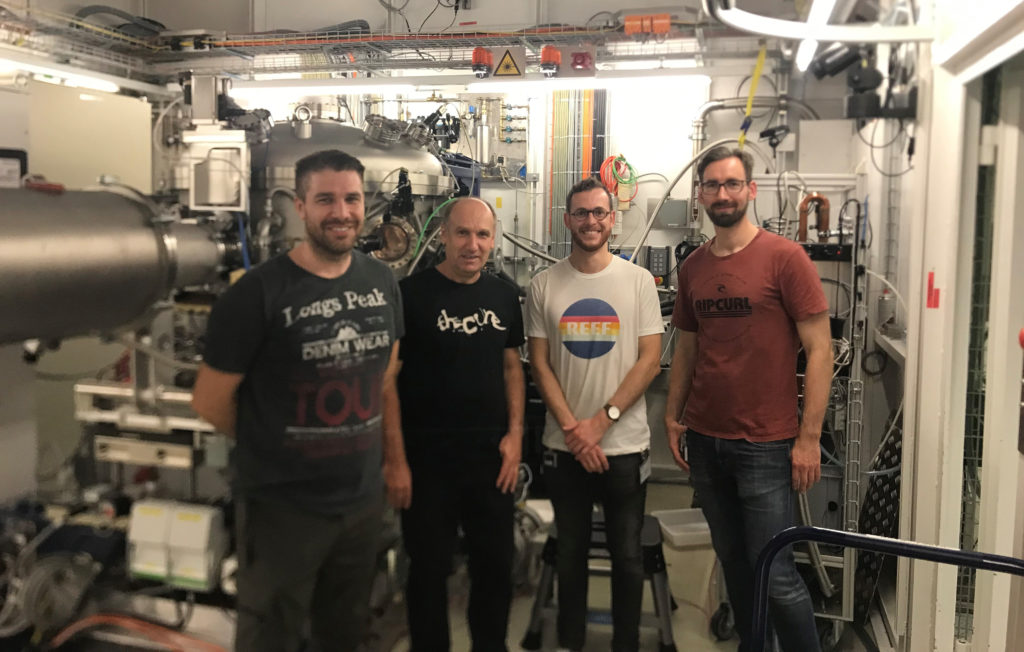 Busy times for Task XVII
For Task XVII, Membrane processes in biorefineries, the year 2022 was dominated by the finalization of the current period of the Task after the official period of the Task finished this year and by preparations for the continuation of the Task.
"The highlights of the year for many Tasks members were the ISEC Congress in Graz, Austria and Euromembrane 2022 in Sorrento, Italy", says Task Manager Frank Lipnizki. "The Euromembrane was the first main European membrane event after Covid-19 and it was a great pleasure to meet all the follow membrane researchers in person. From a scientific perspective the visit of group of researchers from Lund University and RISE, both Sweden, to PSI in Switzerland to conduct some tomography experiments on membrane fouling related to Subtask "Membrane fouling and cleaning" should not be forgotten."
In 2023, the key focus of the Task will be to continue the on-going subtasks and establish the new subtasks. The extension of the Task provided the opportunity to include some new aspects of "Membranes in Biorefineries" by having now a subtask focusing on "Membranes and Modules" as well as re-focusing other subtasks e.g., "Emerging Membrane Processes" by including electrodialysis and membrane adsorbers.
"Personally, I am looking forward to re-joining the council of the European Membrane Society for another four-year period to support the continuous success of the society and membrane technology in Europe", says Frank Lipnizki. "Furthermore, I am looking forward to the IETS conference in May which will bring together participants from all Tasks and thus will provide the perfect platform to develop closer collaborations across the Tasks in the IETS TCP."
Photo: Swedish research at PSI in Switzerland from left to right: Emanuel Larsson (Lund University); Frank Lipnizki (Lund University), Torben Nilsson Pingel (Rise), Gregor Rudolph-Schöpping (Lund University)