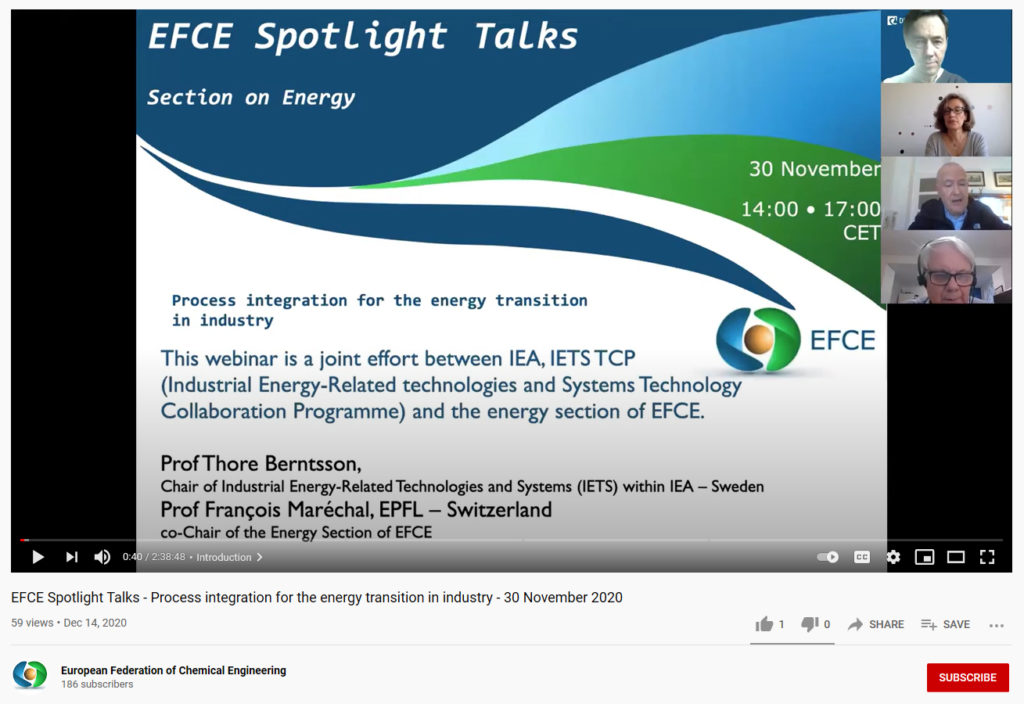 Missed our webinar on Process Integration?
Although process integration is considered a mature system approach, used in most industrial sectors globally, this powerful process design methodology will be of increasing importance for the radical structural changes in industrial energy and process systems, which are needed for radical energy efficiency measures, efficient implementation of novel technologies and systems and deep CO2 emissions mitigation. On November 30, a webinar organized as a joint effort between the IETS TCP and the energy section of EFCE (European Federation of Chemical Engineering), was held, aiming at discussing the role of process integration for deep decarbonization and energy transition in industry and to identify needs for further international work.
The webinar targeted a discussion on the role of process integration for the energy transition with four keynote speakers and with a discussion session around the following four topics:
New methods for process integration in the context of energy transition towards low emissions, high share of renewables and novel technologies.
Strategic planning of complex integrated industrial systems, taking industrial symbiosis, circular economy and future conditions into account with ex-ante based scenarios.
The importance of digitalisation and databases for industrial energy system examples like the one developed in IETS Annex XV on industrial excess heat.
Risks mitigation in the development and the operation of integrated industrial systems.
Watch the webinar: